This product is available in our stores
You can buy this product without placing an online order at one of our stores in your area. Check where the product is in stock.
Check availability
You can buy in installments!
Yerba Mate Green Mas Energia Guarana
in sachets 25x3g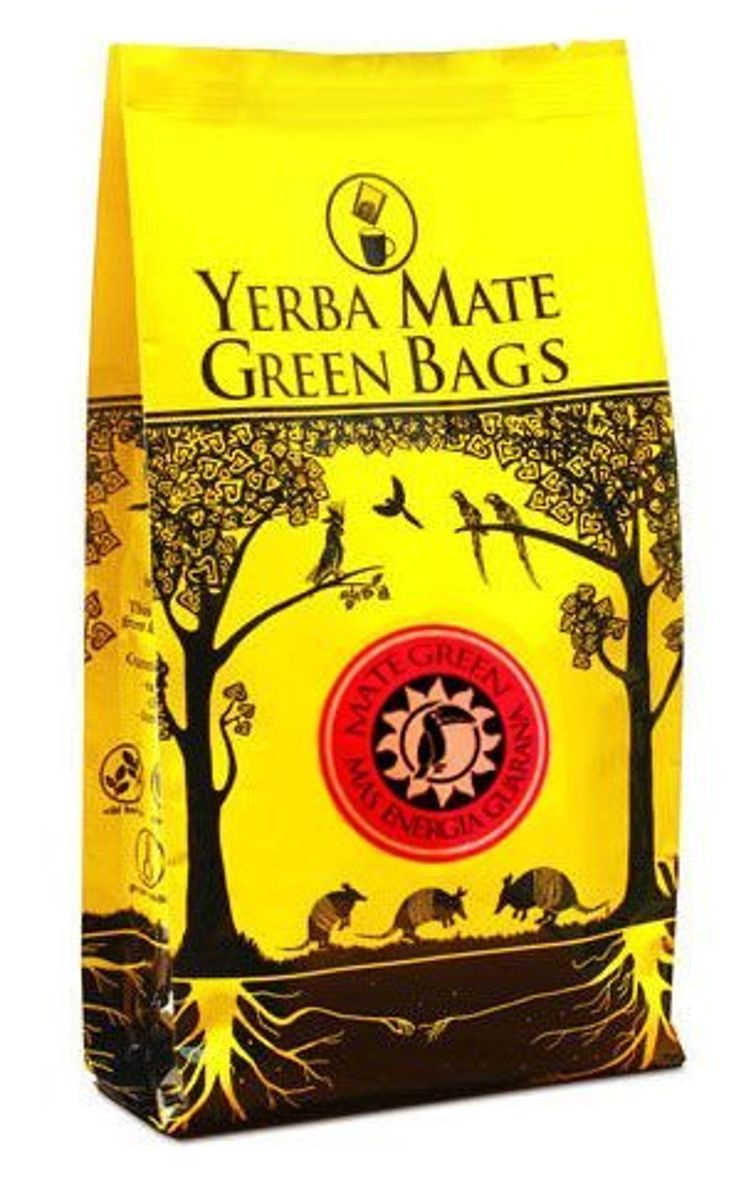 Mate Green Mas Energia is one of the most favorite by customers Yerba mate. The sachets we offer are in 100% original Yerba Mate Green Mas Energia Guarana sealed in 3 grams packets. It has gained its recognition among customer thanks to its taste and the daring composition of Mate Green Despalada (Yerba mate of the highest quality) and guarana. Mate Green Mas Energia Guarana is for everyone who wants to get back to drinking Yerba mate again.
It can be sweetened with coconut sugar or agave syrup.
COMPOSITION:
In the composition of this tasty mix come leaves cut to 5mm of Brazilian Yerba Mate Green Despalada (90%) and 10% of additives (in various proportions): guarana, cornflower petals, marigold flowers, lemongrass, mint and mango flavoring. The main component of this Mate Green - Yerba Mate Green Despalada - consists in approx. 90% of leaves and only 10% of sticks.
METHOD OF PREPARING:
For a 200-250ml cup use 1 sachet of Yerba Mate Green. Infuse for 3-5 minutes at 75-85°C.
We recommend to use filtered or spring water of low hardness.
It is best to keep Yerba mate in a dry, cool and shaded place in an airtight container.