This product is available in our stores
You can buy this product without placing an online order at one of our stores in your area. Check where the product is in stock.
Check availability
You can buy in installments!
Naturally pure, ground Guarana powder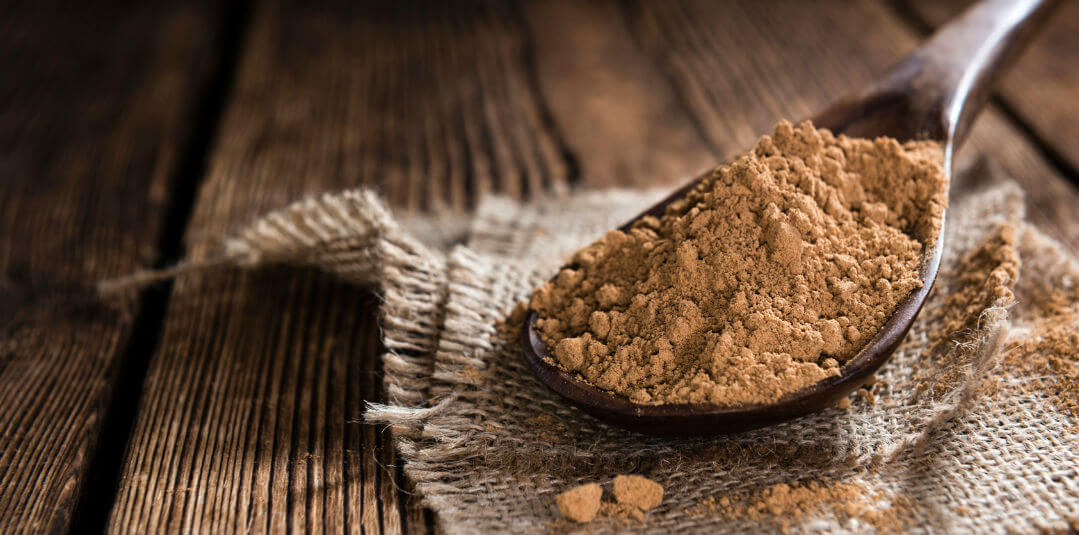 Powdered fruit Guarana (Guarana, Paullinia cupana), a naturally occurring plants throughout the Amazon basin and Couples (Brazil). Sometimes called constructive guarana from the name of the drink bitter-sour drawn from its seeds. The name comes from the drink and the Guarani tribe. Properties of plants have long been known indigenous peoples of the Amazon, who use it in various forms to enhance physical and mental well during intensified.
Seeds contain. 4-8% of caffeine, theobromine and otherwise theophylline, about 11% fat, 3% protein, 9% starch, up to 50% of fiber..

Description:
Guarana is the strongest natural source of caffeine. The caffeine is discharged through the binding to tannins contained slowly to the body.

Our Guarana is introduced by one of Germany's oldest herb importers and of course meets all requirements for purity and quality. 
Suggested usage
Add 1 teaspoon of Guarana powder to water or a smoothie. Alternatively, add to warm water, stir and drink as an alternative to tea or coffee.We advise that if you are pregnant, nursing or currently suffering from a medical condition, you seek medical advice before eating Sevenhills Wholefoods Organic Guarana powder. This product is not a substitute for a balanced diet and a healthy lifestyle.Sevenhills Wholefoods Organic Guarana powder is a concentrated source of nutrients. Some customers can occasionally experience detox effects such as headache or nausea. If you are trying it for the first time, we suggest that you take a small amount to begin with, and build up to the recommended amount over several days.

You can mix 1 litlle tea spoon of powder witha cold or warm milk, water, fruit juices, yogurt and many other food and drink options (eg in cookies becoming baked or stir into Fitness Hakes).

Storage Information:
Light and humidity and keep away from children.

Notes:
Due to the lack of experience we recommend that the product not be used in pregnancy, lactation or in children under 12 years.
Product Description: Guarana is an stimulating plant originating from South America. Its properties, was discovered by the Indian tribes who use guarana until today. Recommended for making beverages or cocktails. Ideally suited for persons engaged increased physical activity.

How to use: It is recommended that 1 spoon of  5 g add to the drink. Dietary supplements should not replace a varied diet and a healthy lifestyle. Do not exceed the recommended dose of  5 g per day. The product should not be used by people who are allergic to any of its components.

Ingredients: Guarana powder 100%

Country of origin: Brazil

Best before: Expiration date and batch number are listed on a sticker on the back of the pack. Store at room temperature in an airtight container out of the reach of small children.

Available sizes: 100g, 250g, 1000g