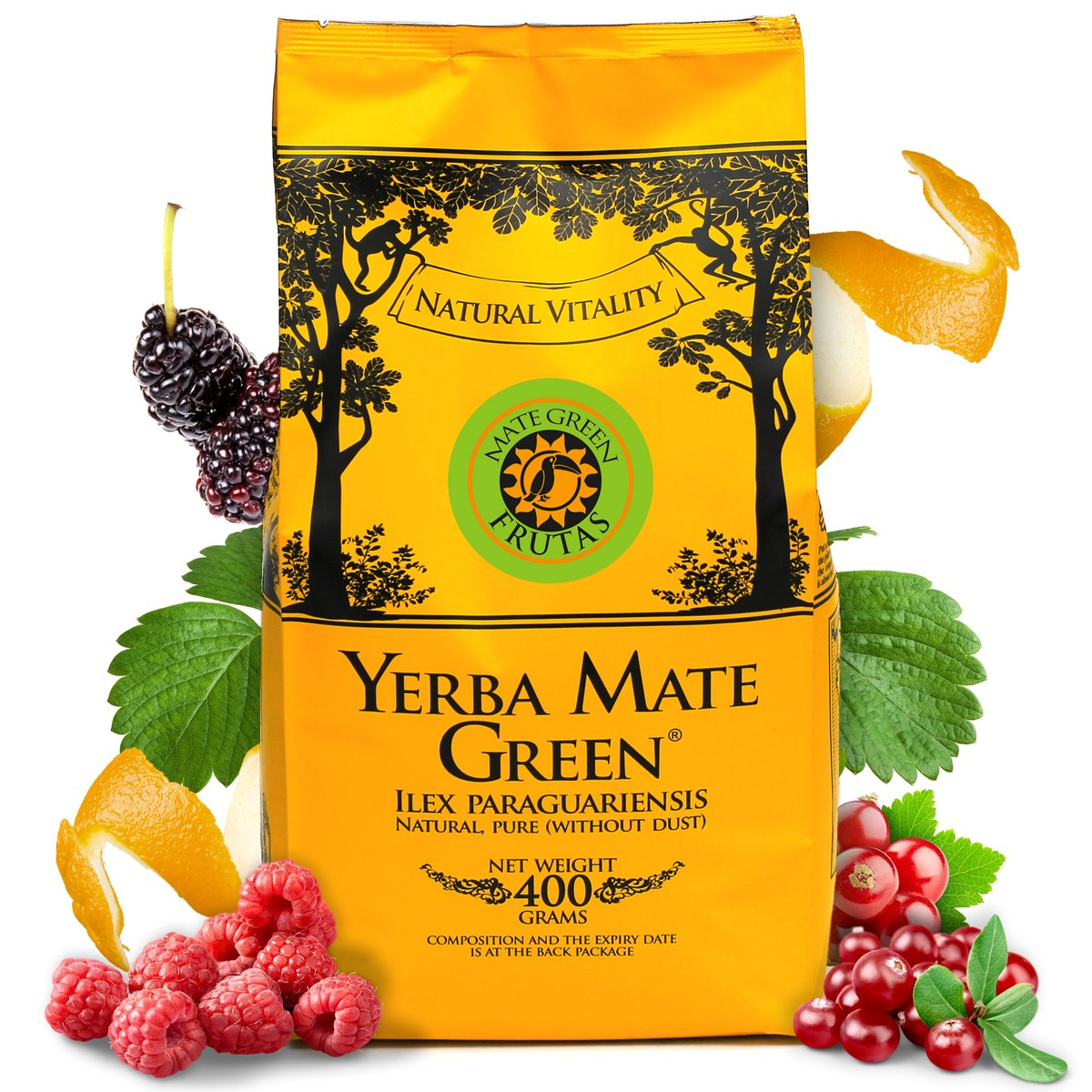 Contains: 90% of 
Yerba Mate Green Despalada
 and 10% of additives: pineapple, raspberry, black currant fruit, goji berries, orange peel, strawberry leaf and apple aroma (in various proportions).
The main ingredient of this Mate Green mix is a high-end product from Brazil - 
Mate Green Despalada
. It contains approximately 95% of leaves and only 5% sticks - thanks to low amount of sticks this yerba mate has almost no bitterness, dust or strange taste. It is from this Mate that come the most spectacular Mate Green mixes with natural fruits, herbs and other various additives. 
Mate Green Despalada
 arrives to us after 3 months from harvests thanks to which we always have fresh, new batch. 
The beatiful, natural green colour of Mate Green is owed to the harvesting time -
it always takes place during the rainy season in South America.  
Characteristics:

Increases physical and mental energy;

Improves concentration;
Increases immune system and the body's ability to fight with illnesses;

Regulates metabolism and helps in digestion of food;
Gives feeling of saturation.
  
Country of origin: Brazil
Store in a dry and
shady place.
Country/Region of Manufacture

:

Brazil