This product is available in our stores
You can buy this product without placing an online order at one of our stores in your area. Check where the product is in stock.
Check availability
You can buy in installments!
Yerba Mate Green Matcha Ceremonial
powdered yerba mate 100g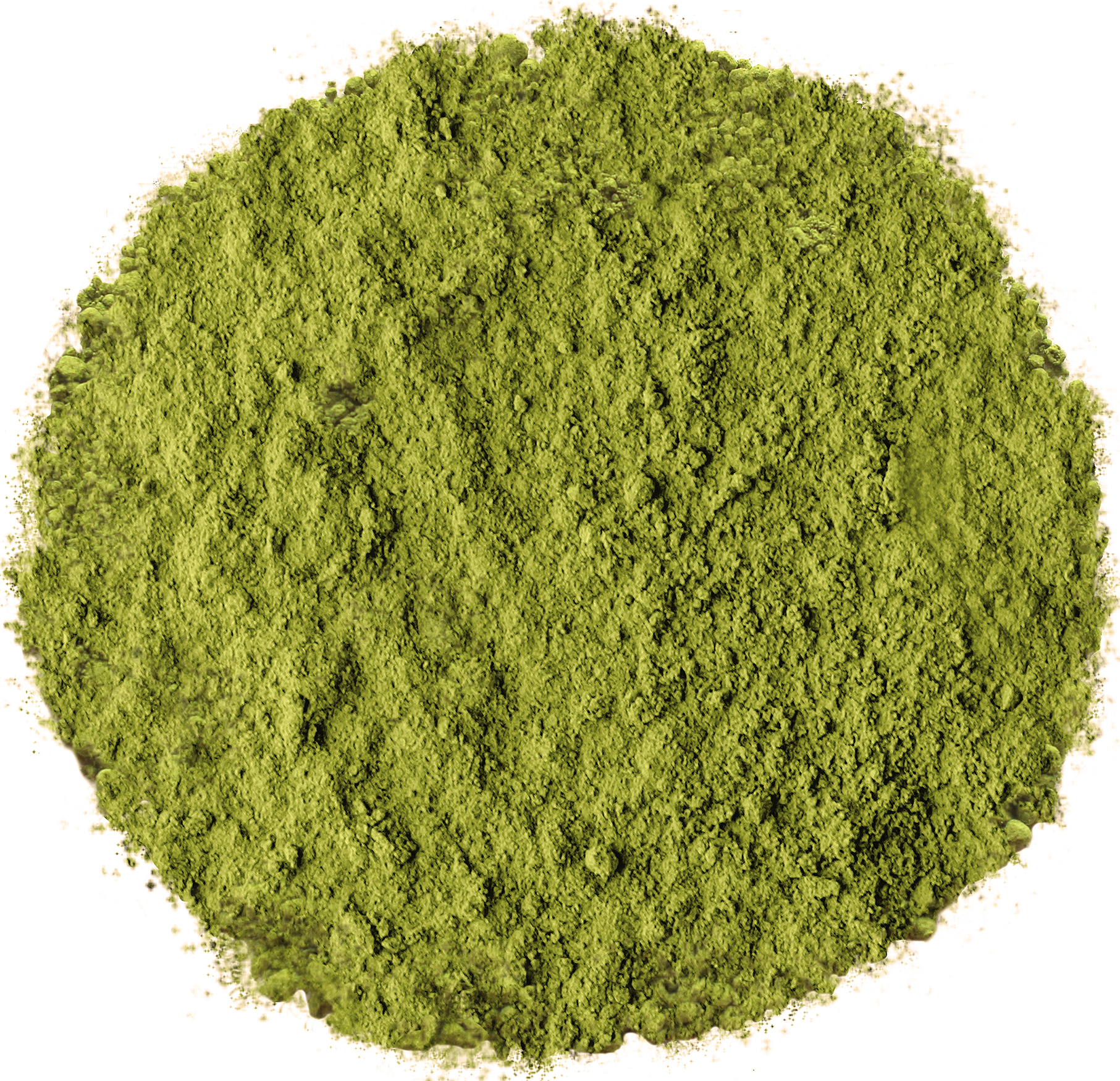 Yerba Mate Green Matcha Ceremonial (also known as Kõ'gõi) is a new product from the limited series developed by Mate Tea from Brazil containing selected, processed leaves of yerba mate harvested from shady fields. T
he yerba mate leaves are specially processed to match the Japanese Matcha tea powder. This unique mate is produced by hand on historical machines, and in just one hour only a few grams of this product is obtained. The result is the maximization of the content of antioxidants, polyphenols, vitamins and minerals that have been bringing power to yerba mate users for centuries.
METHOD OF PREPARATION: Yerba mate Kõ'gõi is prepared in the same way as Japanese Matcha tea: we measure about 1 gram per person and pour a small amount of boiled and cooled water (about 80 degrees C).
Using a chasen bamboo whisk (or a kitchen whisk), Kõ'gõi should be stirred vigorously until it dissolves well. When the green foam appears, fill the cup with water and the drink is ready to drink.
Leaflet about Yerba Mate Green Matcha Ceremonial (PDF, 2 x A4) A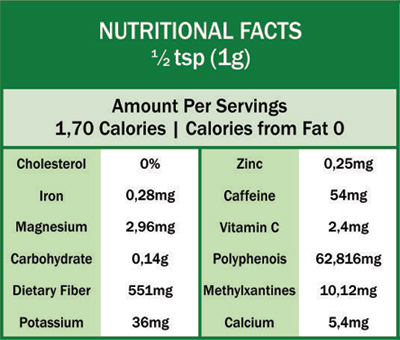 A basket of spaghetti with cheese enriched with powdered Mate Green Matcha Ceremonial (tea spoon for every 100 g flour) served in a tomato sauce. You can add a match to any cake in a similar proportion. You can add half a teaspoon to milk chocolate melted on low heat so that it does not dominate the taste.